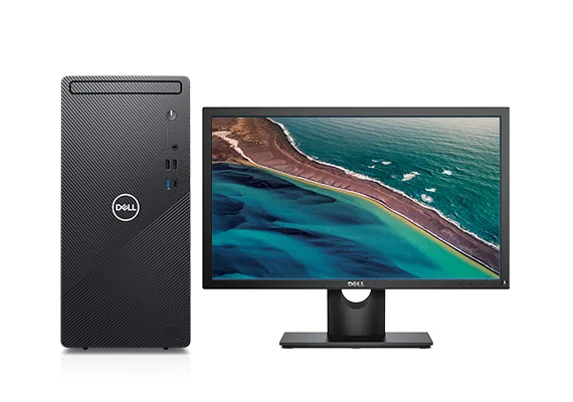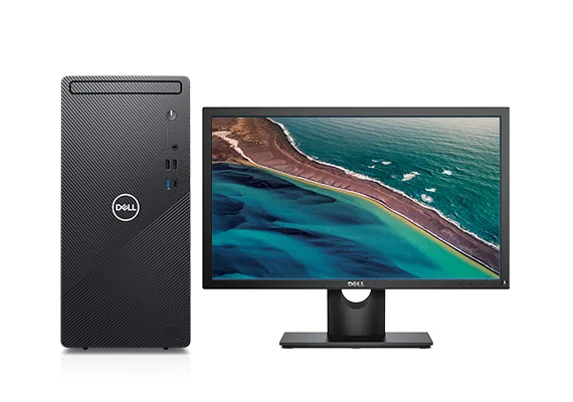 Dell Inspiron 3891 i5 11th gen Desktop
Performance you can count on Latest processors: Built with 10th or 11th Gen Intel® Core™ processors you can expect fast, reliable performance and an exceptional PC experience. Unleash your power: Run multiple apps faster and enjoy sharp, high-quality visuals on everything from video and editing to casual gaming with up to NVIDIA® GT1030 graphics. Minimal design, maximum efficiency. Space-saving […]
---
---
Performance you can count on
Latest processors: Built with 10th or 11th Gen Intel® Core™ processors you can expect fast, reliable performance and an exceptional PC experience.
Unleash your power: Run multiple apps faster and enjoy sharp, high-quality visuals on everything from video and editing to casual gaming with up to NVIDIA® GT1030 graphics.
Minimal design, maximum efficiency.
Space-saving exterior: Our latest Inspiron compact desktop is designed to be space-efficient to compliment your work from home setup or office environment.
Finish tasks faster: Watch all your applications perform at their fullest with features including memory of up to 16GB DDR4.
Your command center: Connect all your devices in a snap with plenty of front facing ports for easy access.
1th Generation Intel® Core™ i5-11400 (12 MB cache, 6 cores, 12 threads, 2.60 GHz to 4.40 GHz Turbo)Intel® UHD Graphics 7308 GB, 1 x 8 GB, DDR4, 2933 MHz1 TB, 7200 RPM, 3.5-inch, SATA, HDD, 64 MB cache

Intel UHD Graphics 730 with shared graphics memory

Intel Wi-Fi 6 2×2 (Gig+) + Bluetooth 5.1

260W PSU Black EPA chassis – ICC

Dell 19″ LCD Monitor