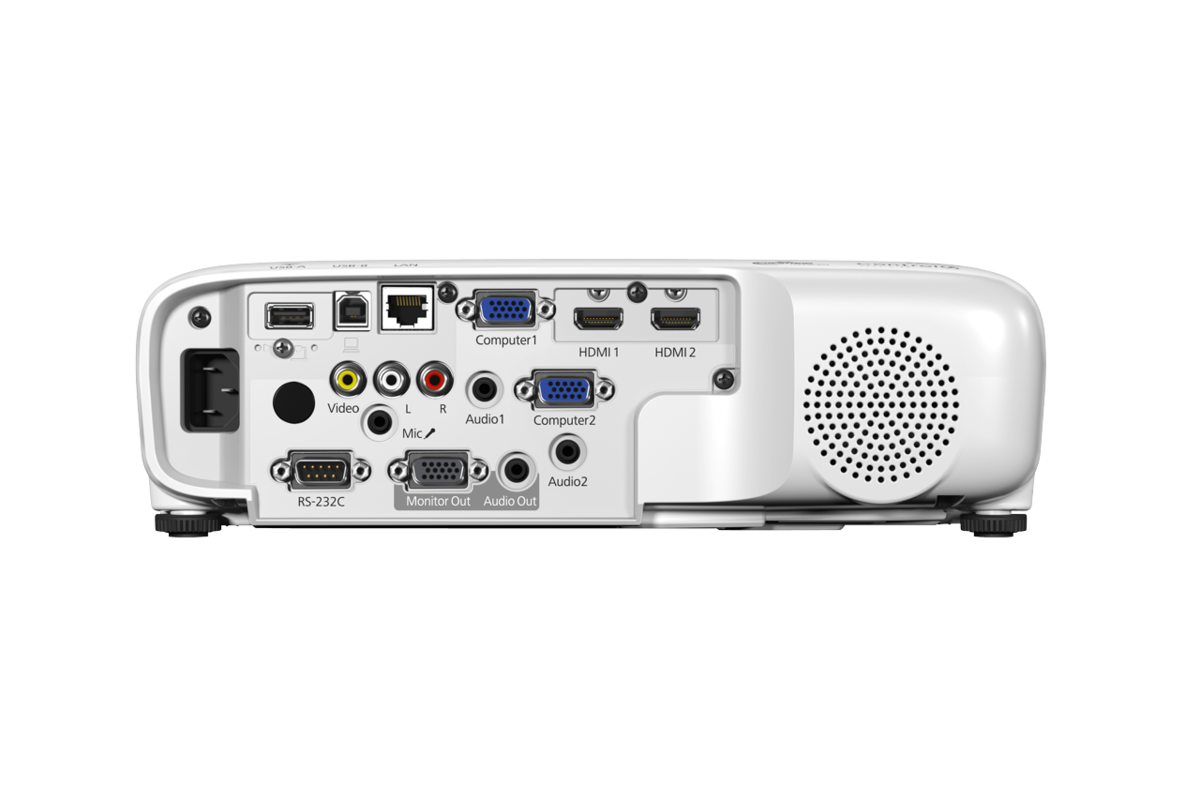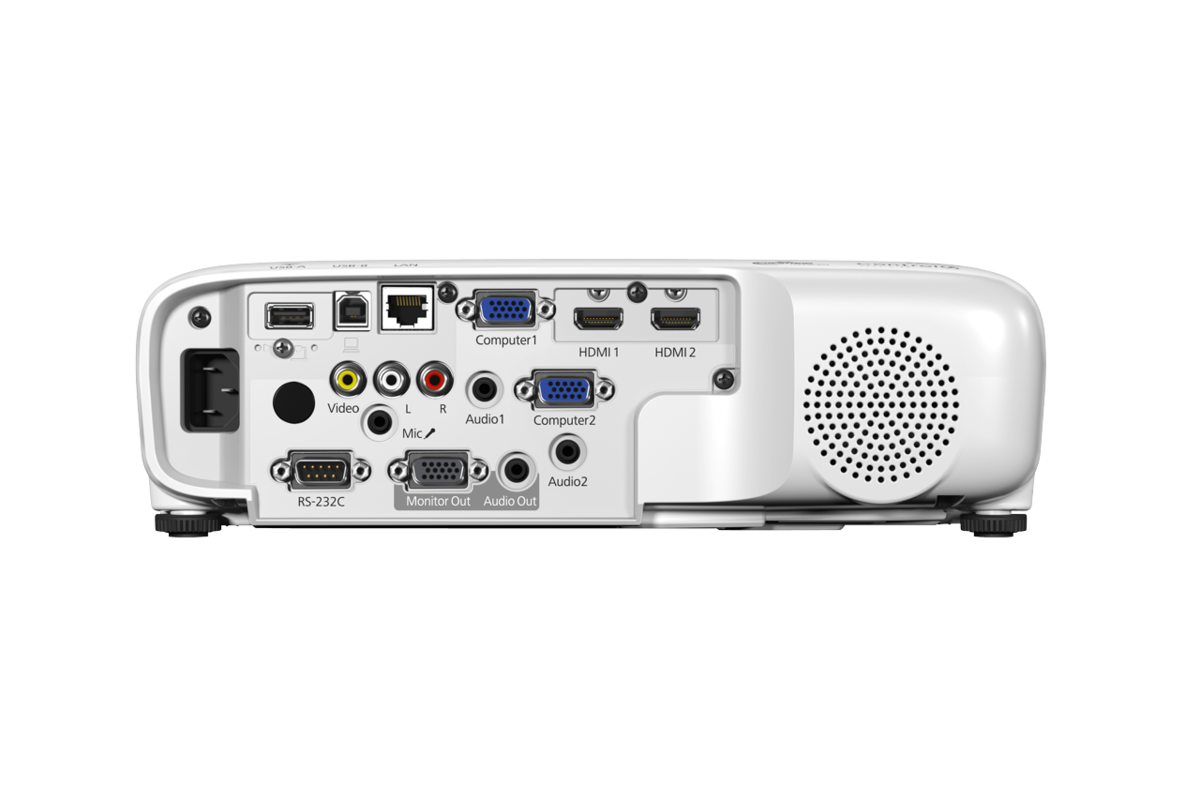 Epson EB 982W Projector
Epson EB 982 Wireless Projector Epson EB-982W projector is a popular choice for virtually any classroom. Offering up to 3x Brighter Colors* than competitive models, Epson 3LCD projectors ensure vivid lessons. Reliable and user-friendly, EB-982W features WXGA resolution and 4200 lumens of color brightness and 4200 lumens of white brightness1. Its low-cost, long-lasting lamp — up […]
---
---
Epson EB 982 Wireless Projector
Epson EB-982W projector is a popular choice for virtually any classroom. Offering up to 3x Brighter Colors* than competitive models, Epson 3LCD projectors ensure vivid lessons. Reliable and user-friendly, EB-982W features WXGA resolution and 4200 lumens of color brightness and 4200 lumens of white brightness1. Its low-cost, long-lasting lamp — up to 17,000 hours in ECO Mode2 — provides a low total cost of ownership. Moderator device management software3 and network connectivity allow instructors to wirelessly share4 work from multiple devices, simultaneously — including computers, iOS® and Android™ devices. It also features dual HDMI® connectivity.
Projection System: 3LCD, 3-chip technology
Native Resolution: 1280 x 800 (WXGA)
Color Brightness: 4200 lumens1
White Brightness: 4200 lumens1
Up to 3x Brighter Colors*, and reliable performance — 3LCD, 3-chip technology
One measurement of brightness is not enough — look for both high color brightness and high white brightness.
EB-982W has:
Color Brightness — 4200 lumens1
White Brightness — 4200 lumens1
Incredible image quality — native WXGA (1280 x 800) resolution and 16:10 format
Long-lasting, low-cost lamps — up to 17,000 hours in ECO Mode2
Advanced network control — RJ-45 and optional wireless connectivity4 for remote projector management, presentations over the network and more
Convenient collaboration for BYOD classrooms — wirelessly share4 and compare students' work from multiple devices, simultaneously, with Moderator device management software3
Wireless projection from an array of devices — project from iPhone®, iPad®, Android tablets and smartphones with the free Epson iProjection™ App4
2x HDMI digital connectivity — supports multiple high-definition AV devices
Powerful sound to engage every student — includes a built-in 16 W speaker and microphone input
Easy setup and greater positioning flexibility — 1.6x optical zoom, ±30 degrees vertical and horizontal keystone correction, Easy-Slide controls and Quick Corner®
Screen Size (Projected Distance):
---
Zoom : Wide:30" – 300" [0.83 – 8.54 m]Zoom : Tele:30" – 300" [1.36 – 13.86 m]Screen Size (Projected Distance):60" screen 1.69 – 2.75 m
Operating Altitude:
---
Operating Altitude:0 – 3,000 m <0 – 9,843 ft> ( over 1,500m / 4,921ft: with high altitude mode)
Internal Speaker(s):
---
Sound Output:16W
Dimension Excluding Feet (W x H x D):
---
Dimension Excluding Feet (W x H x D):309 x 90 x 282mm
Specifications Projector:
---
Lamp Life:Normal mode: Up to 6500 hours2; ECO mode: Up to 17000 hours2Throw Ratio Range:1.58-2.56Size – projected distance:29″ to 280″ (0.85 to 13.71 m)Keystone Correction:Horizontal/Vertical: ±30 degreesColor Processing:10 bitProjection System:3LCDColor Brightness – Color Light Output:4200 lumens1White Brightness – White Light Output:4200 lumens1Aspect Ratio:4:3Native Resolution:1280 x 800 (WXGA)Lamp Type:230 W UHE
Main Parts Specification:
---
Lightsource:Lamp
Optical Systems:
---
Lens:F-Number; 1.51 – 1.99
Keystone Correction:
---
Vertical/Horizontal:±30° / ±30°Horizontal Slide Keystone Correction:YesAuto Keystone Correction:Yes (Vertical only)Quick Corner:Yes
Power Consumption (220-240V):
---
Lamp On (Normal/Eco):Normal mode: 327 W
Direct Power On / Off:
---
Direct Power On / Off:Yes